The Old Man Trekking From Bauchi To Lagos in Support of Tinubu Has Arrived in Kwara State
Nigerian Politics is not a do or die affairs, but some Supporters are taking it very Serious because they can risk anything for the Politician they like. One of the Famous Supporters of Bola Asiwaju Tinubu who started trekking from Bauchi State to Logos has reportedly arrived Ilorin, the Capital city of Kwara State.
The Man was said to be a great Supporter of the All Progressive Congress, APC and who so ever emerge as the Candidate of APC will have his full support. The news wa shared on social media by a well known Political Scientist, Willy Ibimina Jim-george on his official Facebook page. Take a look at the Screenshot of his post on Facebook below.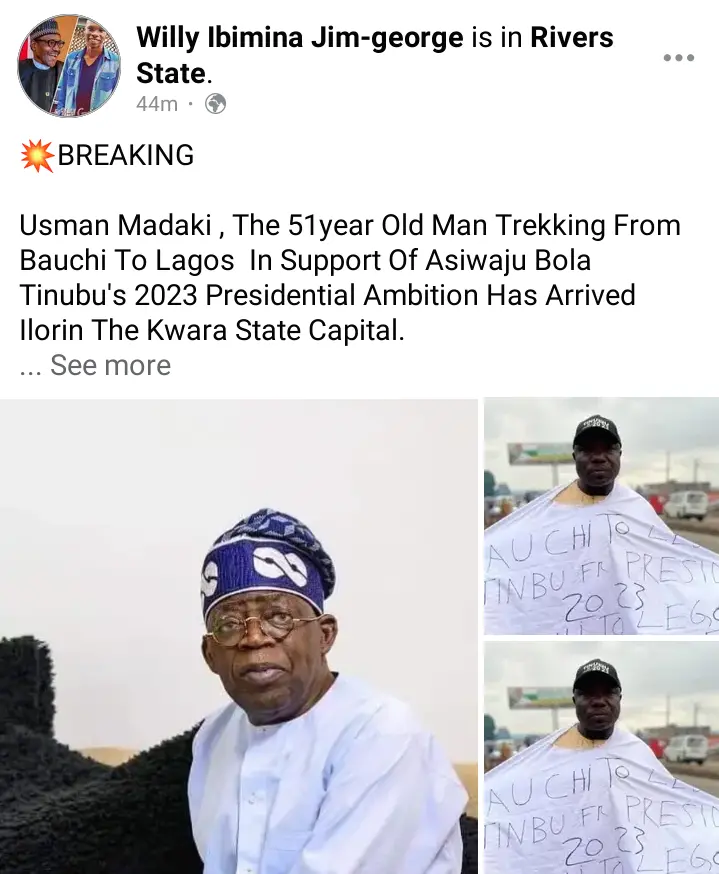 Below is the pictures that the Political Scientist, Willy Ibimina Jim-george shared on Facebook.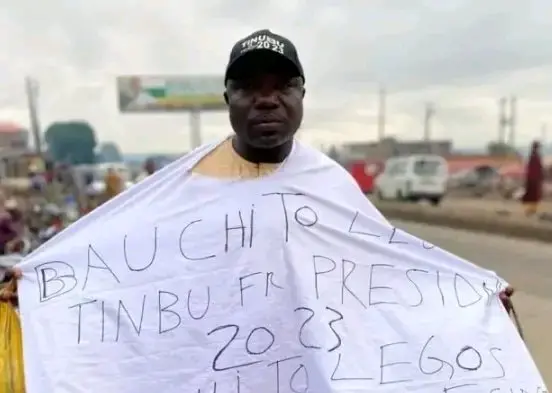 People on Facebook keeps dropping comments on the post. Here are some screen captures of how some people reacted below.